Galloway Rifle Volunteers
The forerunners of the 5th (Dumfries and Galloway) Bn., King's Own Scottish Borderers (T.F.) were two Rifle Volunteer Corps; Dumfriesshire and the combined counties of Galloway (Kirkcudbrightshire and Wigtownshire). The original predecessors of these units were formed in 1859-62 as a response to the unrest in continental Europe. A brief history of the formation of the Galloway Rifle Volunteer Corps follows.
A circular dated 12th May 1859 sanctioning the establishment of the Volunteer Force, prevailed upon all Lord Lieutenants to put forward proposals for the formation of Volunteer Corps for their particular counties. The first of numerous public meetings throughout Galloway to debate the issue of raising Volunteer Corps was held in New Galloway in August 1859. Ultimately, eleven Companies were raised and their services accepted by Her Majesty Queen Victoria.

Rifle Volunteer Corps
Headquarters
Date raised
Date disbanded
(or absorbed)
Sections
Detachments
1st Kirkcudbright
Kirkcudbright
2 Mar 1860
Ringford (1860), Gatehouse (1866), Dundrennan (1878)
2nd Kirkcudbright
Castle Douglas
2 Mar 1860
Haugh-of-Urr (1860), Dalbeattie (1864), Springholm/K-D (1897), Rhonehouse (1906)
Corsock (1897)
3rd Kirkcudbright
New Galloway
28 Mar 1860
Dalry (1860)
Mossdale, Laurieston, Parton, Balmaclellan and Carsphairn (all 1860)
4th Kirkcudbright
Gatehouse
19 May 1860
1866 (absorbed by 1st Corps)
5th Kirkcudbright
Maxwelltown
1 Jun 1860
Increased to two companies in 1872
Lochrutton (1872)
6th Kirkcudbright
Dalbeattie
23 Jun 1869
Previously a section of the 2nd Corps
Haugh-of-Urr (1869), New Abbey & Beeswing (1904)
1st Wigtown
Wigtown
24 Feb 1860
1873 (reformed as section in 3rd Corps, 1891)
2nd Wigtown
Stranraer
16 Mar 1860
Kirkcolm and Kirkmaiden (both 1860)
Cairnryan, Castle Kennedy, Lochans Leswalt (all 1860)
3rd Wigtown
Newton Stewart
21 Mar 1860
1874 (absorbed by 1st Corps)
Kirkcowan (1860), Wigtown (1891), Creetown/Carsluith (1898)
4th Wigtown
Whithorn
11 Apr 1860
1874
5th Wigtown
Drummore
23 Nov 1860
1866
On 30th June 1860 the Galloway Administrative Battalion was formed with Headquarters at Newton Stewart to administer the existing corps of Galloway District (Kirkcudbrightshire and Wigtownshire). The Administrative Battalion continued to oversee the independently run companies of the Kirkcudbrightshire and Wigtownshire Volunteer Corps until 1880, when the Government acted to consolidate the country's various infantry battalions. Officially, this resulted in the Galloway Companies losing their county titles, but the actual day-to-day life of the Companies was not altered significantly, and so the change was readily accepted.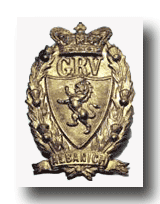 The Galloway Battalion was consolidated under the title of the Galloway Rifle Volunteer Corps, with its headquarters at Newton Stewart, and the eight existing Companies were reorganised as follows:
| Company | Headquarters | Former Corps |
| --- | --- | --- |
| A | Kirkcudbright | 1st Kirkcudbright |
| B | Castle Douglas | 2nd Kirkcudbright |
| C | Stranraer | 2nd Wigtown |
| D | Newton Stewart | 3rd Wigtown |
| E | New Galloway | 3rd Kirkcudbright |
| F | Maxwelltown | 5th Kirkcudbright |
| G | Maxwelltown | 5th Kirkcudbright |
| H | Dalbeattie | 6th Kirkcudbright |
Apart from two changes of headquarters (Castle Douglas, 1885; Maxwelltown, 1904), the Galloway Rifle Volunteers had a very stable existence for the next 28 years. However, in 1908 a major reorganisation of the Army in Britain was undertaken; the Militia was abolished, while the Volunteer Force was consolidated into the Territorial Force.
For a complete history of the Galloway Rifle Volunteers the author recommends the marvellous tome Albanich - A History of the Galloway Rifle Volunteers by Ian Devlin (published in 1997 by G.C. Books, Wigtown, ISBN 1872350 12 7). This large, hardback book covers the subject in great depth and is also a rich source of information for the family historian. The author has researched the subject very thoroughly and his book obviously does far more justice to the Galloway Volunteer movement than can possibly be achieved within this space.